Hello! I've been busy catching up on life around here and have not found much time to get my crocheting in these last few weeks. I did sit down this week and work up a tiny granny bunting that fits perfectly over an 8 x 10 picture frame (the 10 inch side). It was a customer request from my Etsy shop. The photos were taken quickly and are not too flattering especially on the wood grain of the kitchen table, but even on an unflattering surface this bunting is the cutest thing!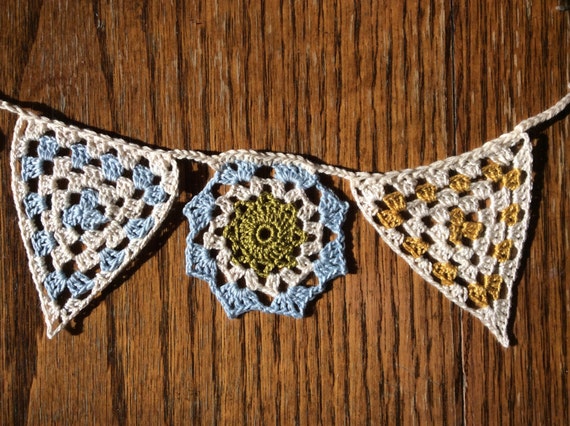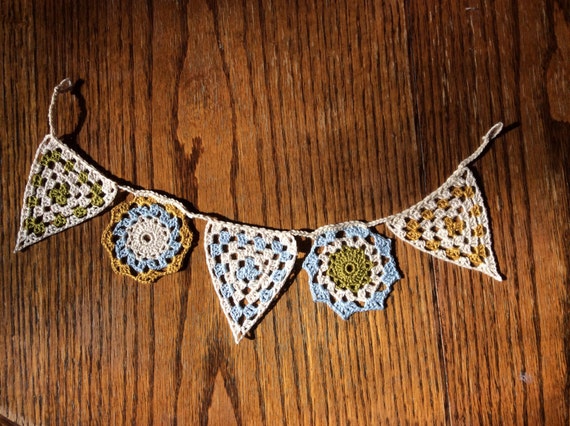 Have you been catching up on life this spring? Have you had to set aside your creativity to tackle some not so creative issues or projects? Try to steal a few moments of time to indulge in your passion. It doesn't matter if its crochet, knitting, reading, painting, whatever gets your mind off of life's little bumps in the road. A little me time can go a long way for your sanity. I'm proof of that these last few weeks.
Take it easy this week!
Teresa ~ The Crochet Caretaker
https://www.etsy.com/shop/TheCrochetCaretaker?ref=si_shop