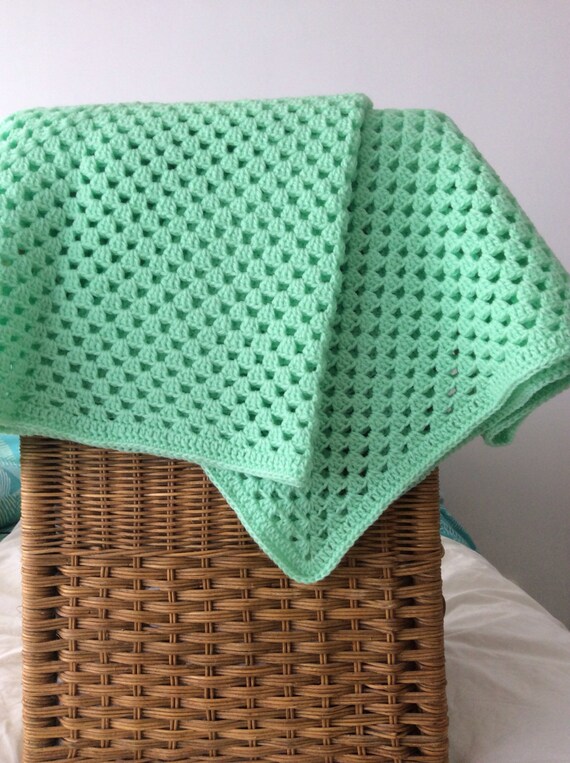 Everywhere I look I see snow. In my yard. In the trees. On the roofs. I am in need of some green. This week I dug through my stash of yarn and came up with enough mint green baby yarn to whip up a super simple but totally beautiful baby blanket.
A basic giant granny square is a mindless project that works up very fast and produces a great result. This blanket measures 38 x 38 and I crocheted a simple border of double crochets all around the edge. With a second border row of single crochet. For granny square ideas and patterns you can visit Ravelry.com for some great inspiration.
Are you living in a state where there is far too much white stuff on the ground and not any color in sight? Why not work some spring into your projects this week with color choices that help you envision spring being on the way.
Have a terrific week ahead. It's the last week of February folks. Where have the first two months of the year gone? Personally I think you will find them under all of the snow. Haha
You can find this baby blanket and many others in my Etsy shop at thecrochetcaretaker.etsy.com
Take care!
Teresa ~ The Crochet Caretaker