Hello there! It's been almost eight months since my last blog post. Life has a funny way of throwing us a curve every now and then but you know what? Those curves do not mean that a person has to lose sight of who they are nor does it mean we have to set aside what makes us creative and happy.
Gone for now are the days when I could crochet several projects in one month. It has taken me almost eight months to create the four pictured in this post. But I have not let life's changes keep me from my hooks and yarn. I find comfort in crochet and being creative and I can truly say that my "hobby" has been a much needed form of self therapy for me in these last few months. Crocheting has certainly helped sooth my soul and mind. I am grateful to have a creative skill that allows me to get "lost" for awhile.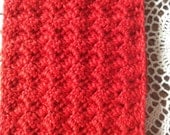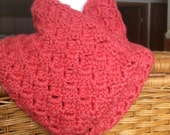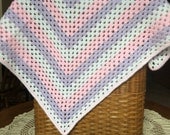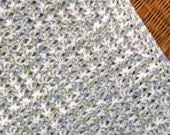 My hopes are to find a new balance in my life that will allow me to create and blog a bit more frequently in the coming year. I can't promise that, but I'm going to give it my best shot. Crocheting has been a big part of who I am for almost 40 years now. I refuse to let go of that side of me.
Should you have time, take a peek at my Etsy shop.
https://www.etsy.com/shop/thecrochetcaretaker
If you need some inspiration to get in a creative mood you might just find something to kick start the creative side of you that's been waiting to pop out. Why not make a New Year's resolution to create more and worry about life's curves a little less?
Have a beautiful week!
Teresa - The Crochet Caretaker