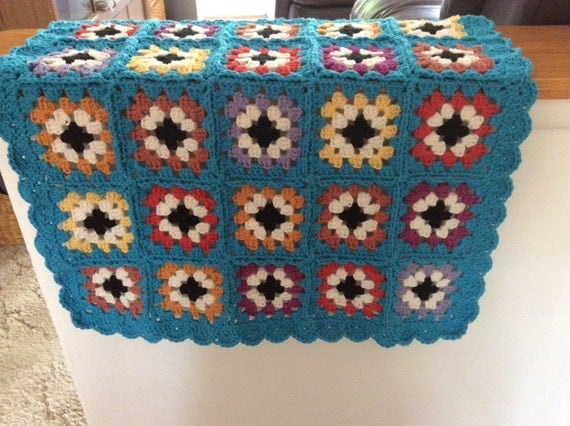 Hi there! It's been a few weeks since my last blog post. Sorry about that. Life has had some challenges this month but that hasn't stopped my hook from working its magic.
If you have never taken a look at Lucy's blog it is a MUST for anyone who crochets or who just loves COLOR.
The yarn used for this gorgeous multicolored granny square blanket is Weekend by Berroco. It's a cotton/acrylic blend that is offered in fabulous colors.
The granny square need not look matronly. When you pick fresh updated colors the traditional granny square can look oh so modern.
Thanks for stopping by! I appreciate your taking a peek. You can find more of my creations in my Etsy shop at
Until next time!
Teresa ~ The Crochet Caretaker